At Smarte Carte, we understand that travel can be both exciting and overwhelming. That's why we are dedicated to ensuring your journey is smooth and stress-free. From our reliable luggage carts that ease the burden of heavy bags to our secure baggage storage solutions, we are dedicated to enhancing your travel experience.
WE STORE ANYTHING… ALMOST.
Are you looking for luggage storage at Honolulu International Airport? Drop off your bags and explore the town hassle-free with Smarte Carte's Baggage Storage. Our safe and affordable solutions are conveniently located right at the airport.​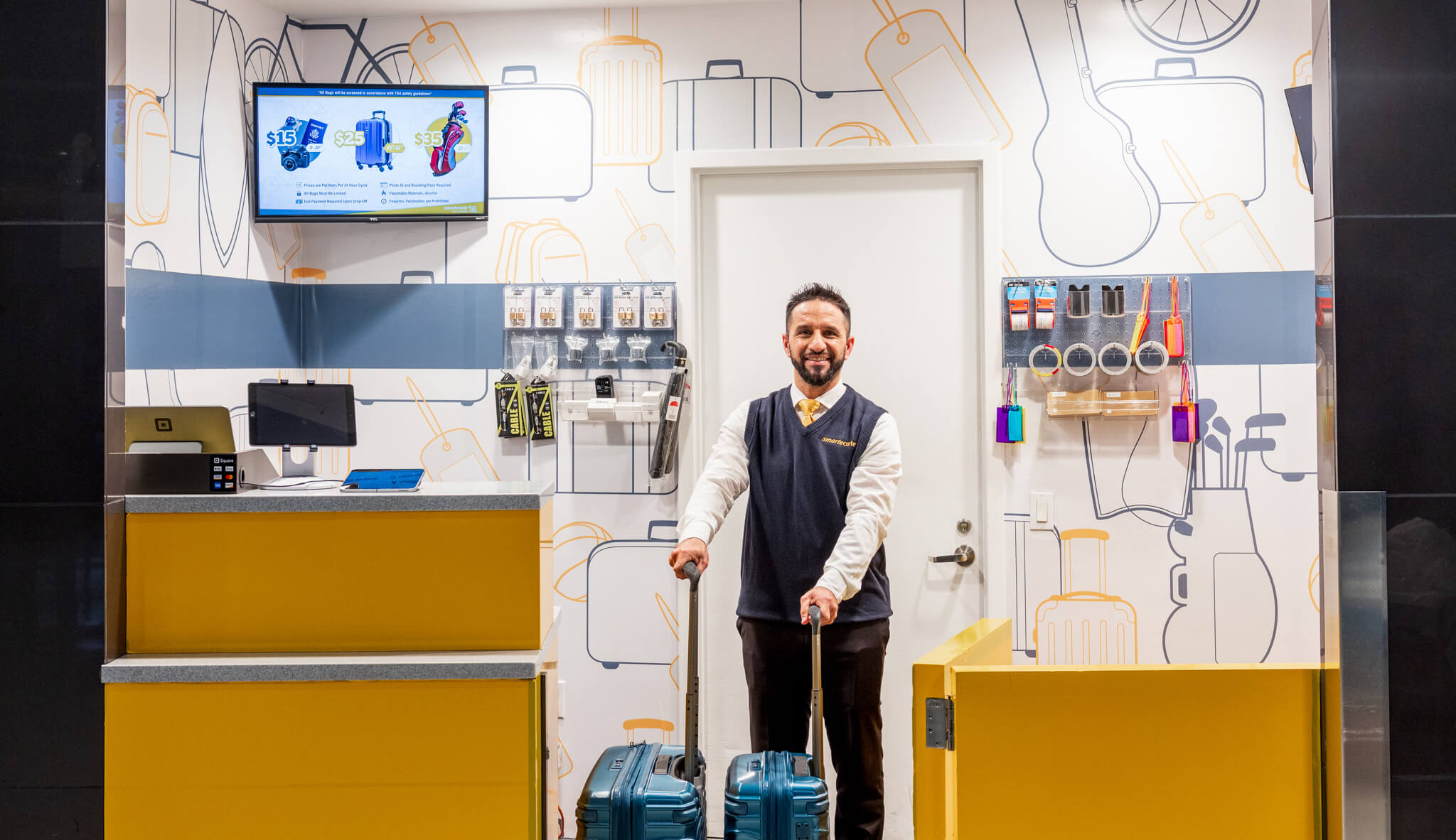 Find our Baggage Storage facilities on the arrivals level of Baggage Claim E.
If you need directions, visit the Airport information desk, and they'll guide you to our location.

With Smarte Carte's Baggage Storage at Honolulu International Airport, you can explore the city without the burden of your luggage, knowing your belongings are safely stored until you return.