At Smarte Carte, we take pride in our extensive range of products and services for your train and bus centers.  We provide your location with an end-to-end solution with our SmarteLocke™ locker system, world-class luggage carts, wheelchairs, and massage chairs.  We go beyond just supplying products.  We are committed to delivering exceptional customer service, ensuring seamless installations, maintenance, and support throughout our partnership, helping you improve operations and increase revenue streams.
53,000+
locker doors worldwide
53+
years of global business
experience
3,400+
locations across
the globe
Learn more about our transportation center products:
Our SmarteLocke™  lockers provide a secure and reliable storage solution for visitors to store their personal belongings while enjoying your attractions. Our lockers incorporate cutting-edge technology and embrace emerging trends, enabling you to capture more rentals, boost revenue, and elevate guest satisfaction.
Experience peace of mind with our exceptional Baggage Storage solutions tailored to modern travelers. Benefit from secure and convenient 24/7 storage options, flexible pre-booking or walk-up service choices, and stringent safety protocols ensuring the utmost protection for your belongings.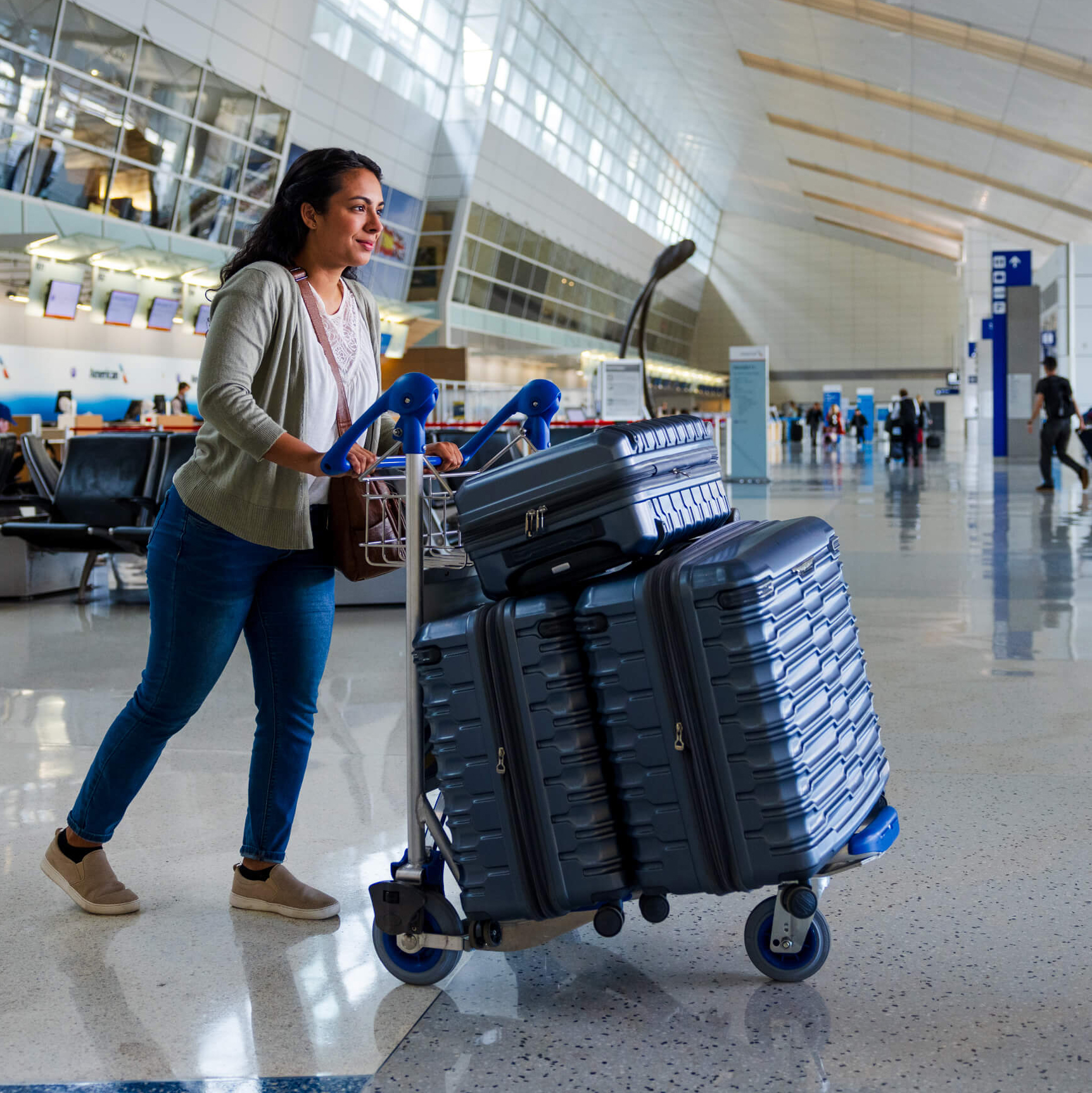 Elevate your transportation center's operations with our extensive luggage cart solutions. From top-quality equipment and advanced kiosks to efficient cart management services, we enhance passenger experiences and optimize resources for seamless train and bus depot operations.
Our customer-friendly massage chairs offer a reliable and customizable solution optimized by our industry experts to maximize utilization and increase your revenue.
We provide high-quality wheelchairs to ensure that individuals with mobility challenges can fully enjoy your facilities. Our wheelchairs are designed for comfort, durability, and ease of use, enabling inclusive accessibility throughout your location.
With a deep understanding of the transportation industry, we excel in fulfilling the specific requirements of your transportation hub.
Trusted Leader
Extensive industry experience and a proven track record in serving aviation, amusement and entertainment, retail centers, resort and event centers, and transportation centers.
Commitment to delivering high-quality products and outstanding customer support.
Established reputation for reliability, innovation, and customer satisfaction.
Flexible Solutions
Scalable and customizable solutions tailored to meet each client's unique needs and evolving demands, ensuring flexibility and adaptability.
Versatile product offerings designed to enhance guest experience and maximize operational efficiency by adapting to diverse requirements.
Collaborative approach, working closely with clients to create flexible solutions that align with their vision and goals.
Operational Excellence
Our extensive service network provides timely support with readily available trained staff, ensuring uninterrupted operations and maximum efficiency for our clients.
With streamlined central operations, we optimize processes and logistics to ensure efficiency, reducing lead times and improving overall service quality.
Through advanced tracking and reporting systems, we provide real-time visibility, empowering clients to optimize operations, make informed decisions, and achieve cost savings.